Tuesday, November 1, 202212:00 PM
Tuesday, November 22, 20221:00 PM
21 Day 200-Hour Yoga Teacher Training Course in Maui
Maui Permaculture Farm Hāna District, Maui, Hawaii, USA
Come to a remote part of paradise for your yoga training with DiviniTree founder Ann Averbach and an amazing team of guest teachers. Spend three weeks on a gorgeous permaculture farm and dive deep into the yogic lifestyle.
Highlights
21 days of training
1 yoga class per day
Meditation and breathwork sessions
Eligibility to register with Yoga Alliance upon completion
Workshops, lectures, and weekly excursions
Plant medicine journey into nature
20 nights accommodation
Airport transfer: Kahului Airport
All Meals
Skill level
Yoga styles
Program Certifications
Students who complete their training are eligible to register with Yoga Alliance as Registered Yoga Teachers (RYT®).
The training is designed to give students an immersive and life-changing experience. The Divinitree training is a yoga journey, a vision, a quest, and epic adventure of self-discovery, into and beyond the self. This is not your average teacher training. DiviniTree Yoga will cover all the bases and yet, this is truly an opportunity to step into your own power, your own vision, and your own voice.
DiviniTree Yoga specializes in Vinyasa and Hatha yoga and teaches students how to design and weave together their own class following the rules of intelligent sequencing. You will learn a breakdown of over 70 asanas with various modifications and variations to either accommodate newer practitioners or to bring flight to the practice with arm balances and inversions. Kundalini yoga, Yin yoga, Restorative yoga, and Tantric yoga will be introduced by the truly masterful group of guest teachers.
Yoga is a lifestyle and in order to teach, you first and foremost need to practice. This course is focused on self-inquiry and development and includes powerful manifestation work that will aid in all facets of life. The yoga on the mat is just the beginning. During the course, you will learn to safely and creatively design classes, find your voice as a teacher, and delve deep into yogic philosophy, anatomy, Ayurveda, and so much more.
This particular course also involves an introduction to herbalism, sound healing, Thai massage classes, and nature therapy. You will study five days a week, have one day for an adventure to local beaches and waterfalls, and one day to rest, do homework, and enjoy the beauty of this remote part of Maui.
A unique yoga training on a farm in Maui. You will be breathing clean air, jumping in waterfalls, and working with powerful herbs that will boost your immunity and keep you healthy. The farm is remote and very clean.
Study yoga in paradise
Innovative Vinyasa and comprehensive Hatha breakdowns
An opportunity to really live a yogic lifestyle in a conscious community
Live the Yamas and Niyamas
Explore plant medicine
Delve into your Practice
This program is for you if you are looking for a life-changing adventure, are a true seeker who is looking to up-level your yoga practice and health and are ready to make profound changes in your life. Day one will be a grounding class introducing Muladhara Chakra and the anatomy of rooting into the Earth through the feet. Workshops vary daily but include a wide variety of topics such as sound healing, chakra work and the subtle body, Ayurveda, partner Thai massage, herbalism, and anatomy.
After dinner, there will be time for homework and enjoying sauna. Some nights include music, campfire, or movie night. This training is full of interesting content led by expert and inspiring teachers. They include a lot of juicy content about herbalism, permaculture, non-dual tantra, sound healing, Restorative, Kundalini, and Yin yoga into the program.
Live, Love, Laugh, and Learn in Paradise
Everyone dreams of coming to Hawaii to study yoga, and this program is the opportunity to live in the most remote, beautiful, and pristine part of Maui. You will visit the tallest waterfall on the island, journey to Hana's favorite beaches, and also have the opportunity to visit some private beaches, farms, and swimming holes completely off the map. If you are a lover of sand and water and long to immerse yourself in the healing power of the Earth, this program is right for you.
There is absolute indescribable magic that exists in this part of the world and they are calling in participants who are humble and open enough to come with open hearts and a sense of reciprocity – ready to honor these sacred lands, tread lightly, and grow deeply. When you come to this remote part of Maui with an open heart and a clear intention, the healing that is possible is almost unfathomable anywhere else.
Daily schedule
8:00am Meditation & Breathwork
9:00am Personal Practice
10:30am Teaching Methodology
12:00pm Morning Workshop
Lunch
3:00pm Afternoon Workshop
6:00pm Dinner
8:00pm Restorative or Yin Practice
Rest
Included excursions
You will experience weekly excursions to magical beaches during the training.
Retreat location
The training will take place in Kipahulu, Maui, Hawaii, USA. Nearby, you will find Hamoa Beach, black sands beach, Hana Town, Haleakala National Park, and the seven sacred waterfalls. You will be in a very remote part of Maui, on a private farm surrounded by a national forest. This location is off the beaten track and away from the throngs of tourists on the other side of the island. It is a blessing that DiviniTree Yoga is allowed to bring small yoga groups here to experience the secret beaches and hidden waterfalls.
This is an exclusive area of Maui and there are no hotels nearby. This is a unique opportunity for the adventurous who are looking to get away and do introspective work. They are located almost two hours from the airport in the most beautiful and remote part of Maui.
Add-Ons
Acupuncture
Deep tissue and structural massage
Facials
Ice baths
Kambo
Nutritional consultations
Plant medicine
Reiki
Sauna
INCLUDED IN THE RETREAT
200-hour yoga teacher training
Certificate of completion to register with Yoga Alliance
Daily asana practice and breathwork
All workshops and lectures
Weekly excursions to magical beaches
1 plant medicine journey into nature
20 nights accommodation
Daily light breakfast, medicinal teas, and coconut water
Airport pick-up
Training manual
Daily Kundalini Yoga & Breathwork
Daily Vinyasa Yoga Classes
Guided Meditations
Epic Hikes and Excursions
Organic, Farm-to-table Gourmet Meals
Daily Sauna
Ayurvedic Analysis
Learn Herbal Remedies
Thai Massage Classes
Sound Healing
Optional Kambo Treatment
Optional Plant Medicine Ceremonies
+ MANY MORE surprises
Course Content
Yoga Asana, Pranayama & Meditation
Teaching Methodology
Yogic Philosophy
Yoga Anatomy
The Science of Ayurveda
Restorative Yoga
Class Sequencing
Dream Incubation & Healing
Shadow Work & Trauma
Becoming your own Doctor
Creating your Ritual Practice
Expanded States of Consciousness
Plant Medicine
Permaculture
Herbalism
Integration
Ecstatic Dance
Our accommodations are on a 13-acre family farm in Kipahulu valley surrounded by lush green mountainsides. The farm got started in 1996 and has been farmed using organic practices since the beginning. We are continually evolving to include more sustainable and ecologically sound practices on the land.
Laulima farm in Kipahulu, Maui is one of the most sacred and healing lands. Nearby, you will find Hamoa Beach, Black Sands Beach, Hana town, Haleakala National Park and the seven sacred pools. We are in a very remote part of Maui, on a private farm surrounded by national forest.
This location is off the map and untouched by tourists. It is a blessing we are allowed to bring a small yoga group here to experience the secret beaches and hidden waterfalls. This is an exclusive area of Maui and we ask you to not share details after the retreat to keep the local magic of the land preserved.
The yoga studio has an epic ocean view. There is a wood-burning sauna that will fire up throughout the retreat. Prepare yourself for stunning sunrises and sunsets.
Organic Farm to Table Food
The quality of food and meals is exceptional. You will be served daily light breakfast, medicinal teas, and coconut water. Your body will thank you for the quality of food you will be enjoying this training. A full brunch and dinner menu. Every meal will be organic, grown, and prepared on the land – rich volcanic soils from the onsite farm cooked by a gourmet chef. Learn about sustainable living and permaculture as you enjoy food that will cleanse your body and soul.
The following meals are included:
Breakfast
Lunch
Dinner
Drinks – Water, Coffee, Tea
The following dietary requirement(s) are served and/or catered for:
Vegetarian
Lacto-ovo Vegetarian
Vegan
Gluten Free
Organic
Whole food
Ayurvedic
If you have special dietary requirements it's a good idea to communicate it to the organizer when making a reservation.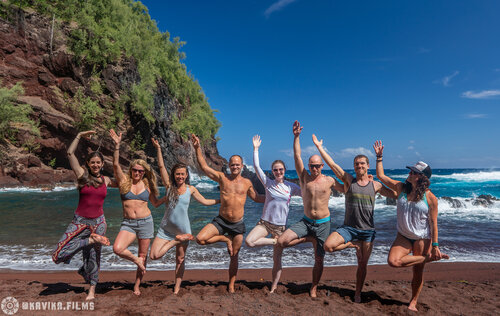 ---
Ann & Alexandra
YOUR YOGI RETREAT HOSTS
---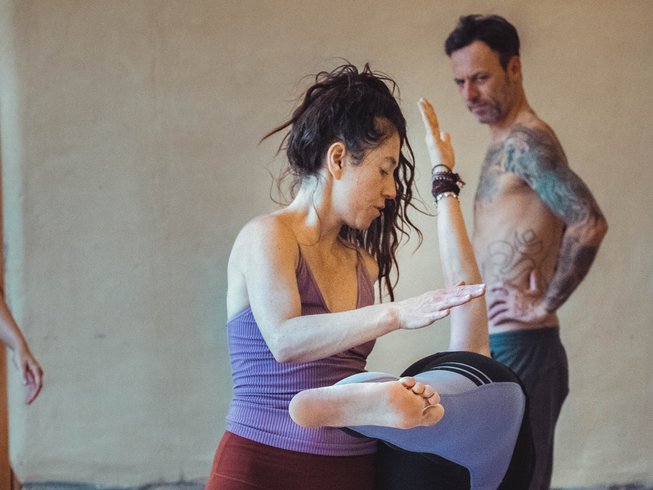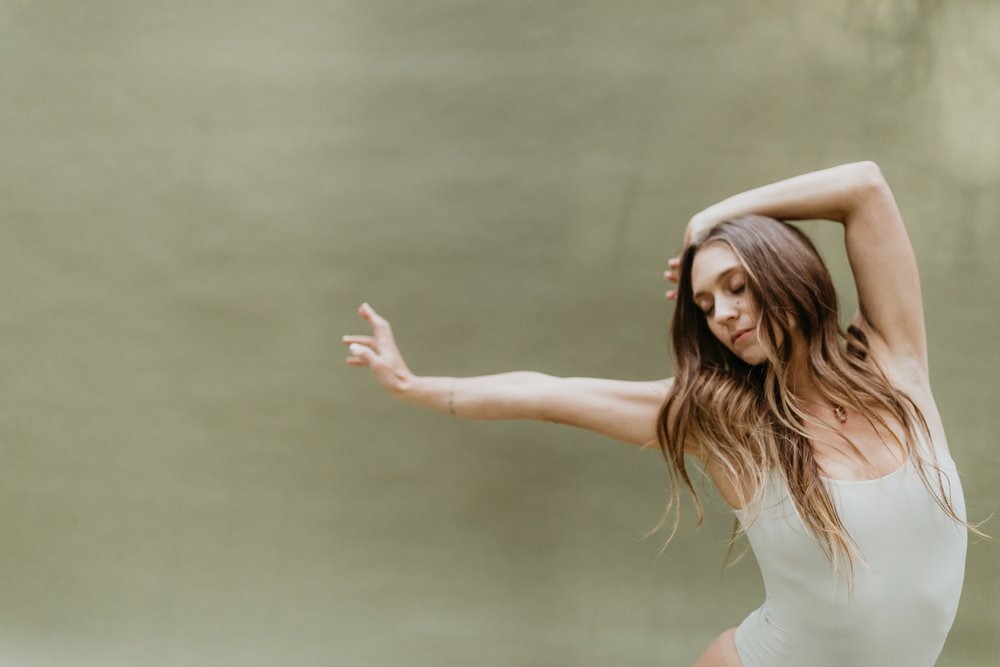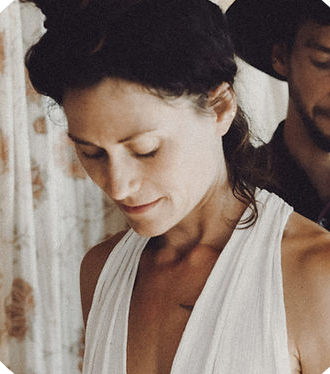 "Prior to going to Peru for Yoga Ceremony, I had barely scratched the surface of my personal yoga practice. Yoga Ceremony helped me deepen my practice through physical asana breakdowns and daily yoga classes, but for me, it has been so much more than that. Yoga Ceremony has taken me on a journey to my true Self through my love of yoga and my curiosity of life with the assistance of healing and medicinal plant spirits. I learned how to use my voice and know with confidence that my words matter. Yoga Ceremony has given me the ability to truly take yoga off of the mat and into my real life. Yoga Ceremony was intense but it was the experience of a lifetime. Not only do I feel prepared to facilitate yoga classes, I feel prepared to continue on my path of living a holistic, yogic life. I am looking forward to taking other trainings offered by Ann Averbach and Sebastian Hansen." – Mara J. Ruth
Arrival by Plane
OGG -Kahului Airport
Please book your flight to arrive at Kahului Airport (OGG). Transfer from and to the airport is included. DiviniTree Yoga will pick you up from the airport. Please arrive by 2:00 p.m. on the first day and plan to leave after 5:00 p.m. on the final day of the program to receive the free airport shuttle (approx. 2 Hours).
Airport: Kahului Airport
Packages
Accommodations are rustic chic and there are three different room options all priced at affordable rates for a pristine farm in a private location on Maui. Bedding is all organic cotton and very comfortable beds. Bathrooms are shared. It is close to some great rivers, waterfalls, and ocean spots.
Dorm
This is a loft space for three people
Total Retreat Price = $5,300 per person
Double
This is a private room for two people
Total Retreat Price = $6,500 per person
Single
This is a private room for one person
Total Retreat Price = $7,500 per person.
Reserve Your Spot Now!
Cancellation Policy
A reservation requires a deposit of $500
The deposit is non-refundable, if the booking is cancelled.
The rest of the payment should be paid 30 days before arrival.
DiviniTree Yoga
DiviniTree is a community-based studio that focuses on Karma yoga and community development. They take yoga off the mat and on adventures around the world.